I just wanted to take a little bit of time to reflect upon the recent past and future. This has been a huge season of change in my life. Changes ranging from academics, career, family and friends. It seems as though so many things have been thrown at me all of the sudden but I don't mind it at all.
The first would be regarding academics. My first semester was definitely a rough semester for me and so recovering from that has been a very interesting road filled both with successes and disappointments. I have done my best this semester to place me in a position so that I will be successful for this year and the rest of my education at Biola.
The next big change was that I went for a job at Disneyland. This was something that I've tried to pursue in the past and haven't exactly been successful but I'm pretty sure that God opened this opportunity right now as it has been such a wonderful experience for me. I've learned so much from it like what it is like living off of close to minimum wage. Also learning about such a magnificent company built by Walt Disney who had such a unique vision that is to this day such a magical place. Learning how to give great customer service has been the most rewarding and the best part of working at Disneyland.
The next two areas in my life have been so fluid lately. This semester was the first time that I had not lived with both of my parents. It is sad but it was good for everyone. I think. I still don't feel like life has fully settled down in both arenas but its acceptable. The friends have also been such a unique situation in the past couple of months in which I've met so many new people and unfortunately will probably have to get rid of some (i though) pretty good and healing friendships. Apparently I was wrong and caught completely off guard.
Its definitely so ironic how things in life work but you learn so much from every good and unfortunate thing that passes by you. Right now I'm finishing getting settled into a new era of life and ready to Enjoy a wonderful Christmas with great family and friends, and a wonderful New Years.
So I started working at Disneyland just over five weeks now and I can tell you that I love it. It is so much fun to be able to leave customers with smiles on their faces and to know that they appreciated one of their last interactions there at Disneyland. I never really thought that much of  all of the hard work and preperation that goes on behind the scenes there at the Disneyland Resort. It's no wonder that it's still exciting to go there even though I have been going there all my life and visited probably more than 100 times. I don't think I could be working at a better job right now with such a great employer.
Wow! I had an amazing time at Walt Disney World with my dad this past week. It was such a cool experience to go but I am ready to have finally come home. Its totally different out there than I thought it would be. Anyways I'm going to go right now. I will hopefully post more later and post some pictures. I am posting this with Windows Live Writer Beta. Its pretty interesting and I'm considering using it in the future. Laters People. O yeah and the first day of school sucked today lol. But its great seeing everyone again.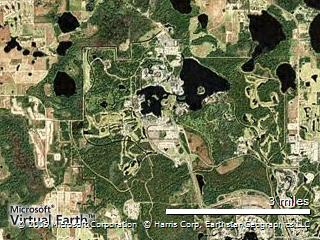 svgallery=2006_09_01_Walt_Disney_World