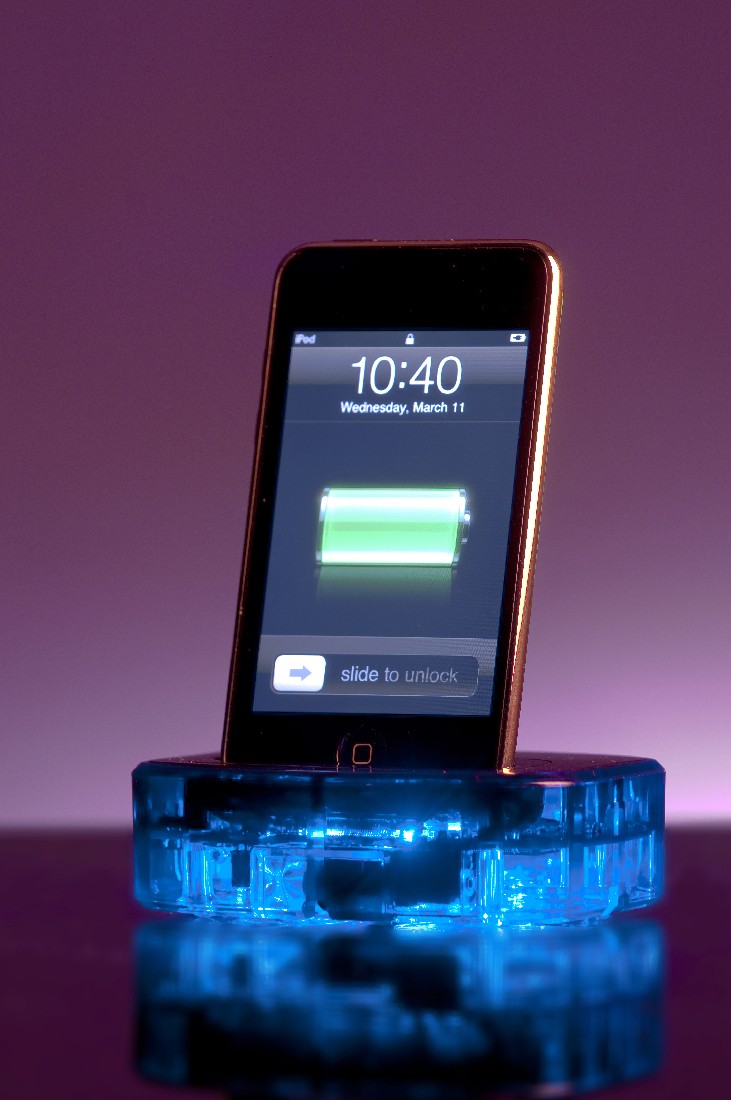 I wrote that I would give an update on the ThinkFlood RedEye a while back and never got around to it. Overall it is a great product with a great design. They have been steadily improving the RedEye iPhone app ever since they released it. ThinkFloods customer service has been phenomenal and their support during the beta period was great. I would recommend the RedEye for people that want to control multiple pieces of equipment in a single room without the need of an iPhone accessory. However if you are looking to control multiple devices in different rooms I would suggest holding off until the RedEye mini comes out this Spring. The RedEye mini is a dongle that fits in your headphone jack with an infrared transmitter in it. It turns your iPhone into an infrared remote from 30 feet away and leaves the dock connector open for charging whereas other infrared accessories occupy the dock connector. The mini is convenient because it does not require batteries and it is affordable considering its included features. I plan on purchasing one myself, when it becomes available.
The RedEye application on the iPhone makes it very simple to customize your remote layout. There is a tutorial that assists you through programming your remote and an icon based layout editor for easy customization. ThinkFlood has added a database of remote codes so programming remotes is even easier. By searching your device's model number, preset codes can be found making it possible to easily program your iPhone without a remote control. The RedEye setup allows you to program single button pushes in one icon or to program multiple button pushes in one icon. For example: to watch TV you can program the remote to only turn on the TV or you can program the TV to turn on the TV, the cable box and your surround sound system all by one icon. Finally the last feature they added was the ability to backup your configuration to your computer or restore your configuration. I would definitely recommend the ThinkFlood RedEye or RedEye mini.
This is one of the more exciting accessories I've seen for the
iPhone
. I've always wanted to control my electronics through my iPhone ever since my mom's old PDA could (years ago). With
ThinkFlood
's
RedEye
unit and
free app
, you can control your infrared electronics from your iPhone. Back then, my mom's PDA could only control a device with line of site, but the RedEye unit is controlled via wifi and therefore can be controlled in any direction, across the room, in another room, or outside the house as long as you can reach your wifi network. Just simply place the RedEye unit within range of your electronics. The great thing is you can control multiple units in multiple rooms or multiple people can control a single unit (which may be a bad thing :]). Another great thing is you have the ability to program your own remote. Which means you choose the buttons and functions of the remote control and can change it based on the different activities you want to perform. The RedEye and accompanying application seem like a set of very impressive tools for you universal remote control needs.
Right now while the RedEye is going through their beta process, ThinkFlood is offering each RedEye unit at cost $119 instead of the normal retail price of $149. This seems like an even better reason to jump on the bandwagon before they raise their price. It will be really interesting to see how well the unit works and I will follow up with what I think about the device and the software. I should have mine by the 16th. 🙂
ThinkFlood :: What is RedEye?.