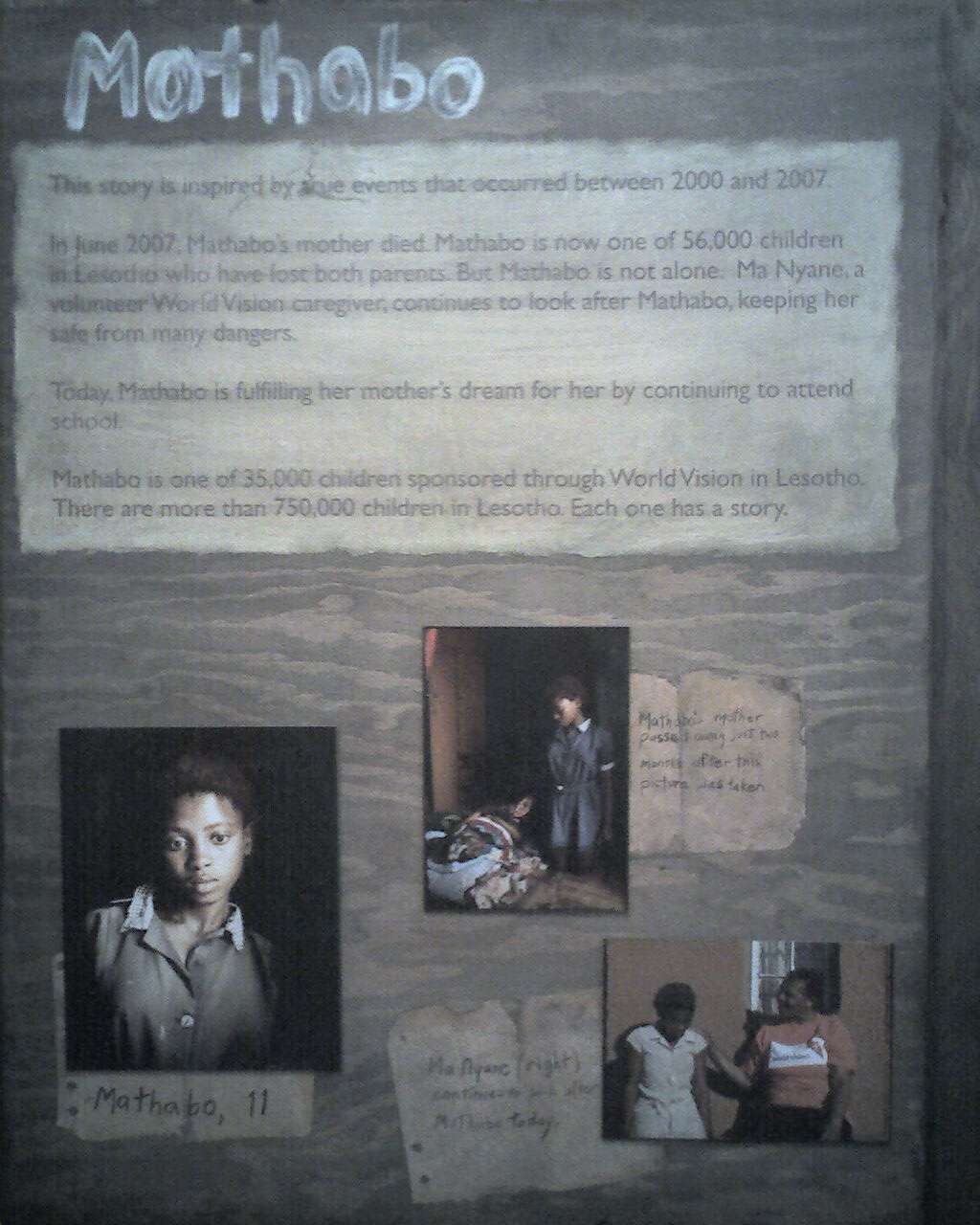 This story is inspired by true events that occured between 2000 and 2007.
In june 2007, Mathabo's mother died. Mathabo is now one of 56,000 children in Lesotho who have lost both parents. But Mathabo is not alone. Ma Nyane, a volunteer World Vision caregiver, continues to look after Mathabo, keeping her safe from many dangers
Today, Mathabo is fulfilling her mother's dream for her by continuing to attend school.
Mathabo is one of 35,000 children sponsored through World Vision in Lesotho. There are more than 750,000 children in Lesotho. Each one has a story.